January 19th, 2017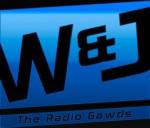 W&J can now be heard on new stations!
New year, new radio stations!
If you live in New Orleans, Baton Rouge or Lafayette, Louisiana you can now listen to W&J on our new radio stations!
New Orleans: WRNO 99.5
Baton Rouge: WJBO am1150 & 97.7
Lafayette: Planet 105.1

Do you live outside those cities? Find your station right here!



And get the App!



Back