July 5th, 2019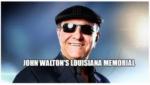 We'd Like to Invite You to the John Walton Memorial
Hey folks! We're going to be holding two public memorials for John Walton - one in Louisiana and the other in Texas.
Details for the Texas event will be available shortly.
Click here for details on John's Louisiana Memorial.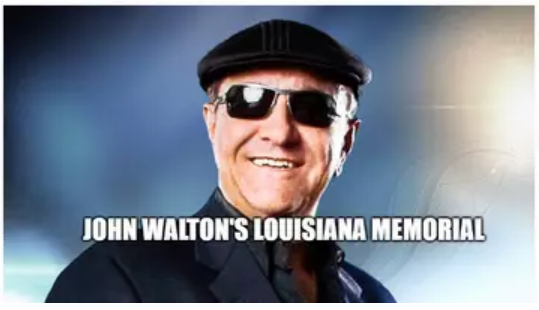 Back
---
- 2019-07-10
Laughed my ass off every morning for years listening to W & J. So much talent! Your show is the absolute best! I will miss you my friend. RIP
by Vivian
---
Godspeed - 2019-07-09
Have listened, laughed, agreed, and shook my head since 1986. Your show was always the best. Best of luck to your future! Thanks.
by don ferguson
---
very sad loss - 2019-07-08
I have listened since the beginning. I have always loved the show. Lots of fond memories. Kenny is awesome!! A perfect fit to take over that spot.
by Casey
---
RIP - 2019-07-08
Ah man, so many memories. So many good times. Pushed me through many early mornings.
by Nick b
---
My Only Radio Show - 2019-07-06
Walton and Johnson is the ONLY radio show I ever listened to regularly. Walton seemed like a straight shooter and he actually made me laugh. I will miss his voice.
by Mark Covalt
---
So Very Sad - 2019-07-06
I miss John. Every morning I knew I would listen to John speaking his heart and sharing the undeniable truth about so many things and doing it with his great humor. What a sad time for the Walton and Johnson listeners. I miss John. His memory is with us. His sweet soul is in Heaven. As John wished,Johnson and Kenny will carry on his legacy.
by JANIS M ZIMMERMAN
---
Newbie - 2019-07-06
Had only found these guys in 2015. Excellent show. John will be sadly & greatly missed. I hope Johnson continues the show with Producer Kenny. Too much talent to just stop the show. Hoping for many more years.
by Jo Johnson
---
Farewell - 2019-07-06
I am so sad. John was like a friend that I listened to every morning. Ungawa you magnificent S.O.B. You will be missed more than you will ever know.
by Danny D'Antoni
---